If you're a devoted fan of the iconic anime and manga series, Dragon Ball Z, then you're in for a treat! In this article, we'll explore a curated list of must-have accessories that will make any diehard Dragon Ball Z enthusiast's heart race with excitement. From collectibles and apparel to home decor and more, we've scoured the Dragon Ball Z universe to bring you a selection of products that will help you showcase your passion for this beloved franchise in style. Whether you're a lifelong devotee or a newcomer to the world of Saiyans, Kamehamehas, and the seven Dragon Balls, these accessories are sure to elevate your fandom to a whole new level. Get ready to embark on a journey through the Dragon Ball Z cosmos and discover the ultimate gear to express your love for Goku, Vegeta, and all your favorite characters.
Super Saiyan Mousepad Goku and Vegeta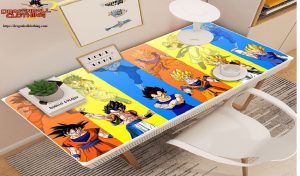 Introducing the Super Saiyan Mousepad – a 3D masterpiece featuring the iconic duo, Goku and Vegeta. Crafted from top-tier materials, this mousepad boasts unparalleled quality. Its anti-slip, shock-resistant, and tear-resistant design ensures longevity, while the premium fabric used guarantees durability, allowing for repeated use.
This remarkable mousepad not only elevates your desk's aesthetics but also provides complete protection for the surface. Easy maintenance is a breeze; a simple wipe with a cloth restores its pristine appearance. Immerse yourself in the 3D rendition of Goku and Vegeta in their Super Saiyan glory, all brought to life on this extraordinary mousepad, which will securely anchor itself to your workstation, thanks to its high-quality fabric.
Goku Mousepad Flying Gaming Super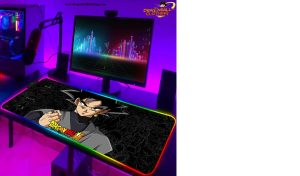 Introducing the DBZ RGB Goku Mousepad, sleek product with Super Saiyan God Dragon Ball Z design. It's the ultimate choice for anime fans. This mouse pad boasts a stunning flying Super Saiyan God Dragon Ball Z design, accompanied by mesmerizing RGB lighting for an exceptional look in the dark.
The DBZ RGB Goku Mousepad is made from premium, durable materials, ensuring it's both mouse and wrist-friendly. Its three-dimensional visual effect and vibrant colors make it a perfect desktop decoration. Elevate your gaming experience with this extraordinary product.
Vegeta Super Saiyan Mousepad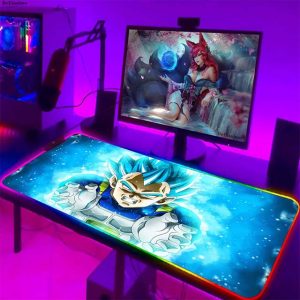 Introducing the Vegeta Super Saiyan Mousepad, a cool, rectangular accessory that showcases Vegeta's Super Saiyan forms. Crafted from durable rubber and hard plastic with a vibrant blue backdrop, this mousepad pays homage to Dragon Ball Z's iconic character, Saiyan Prince Vegeta.
DBZ Phone Case Anime All iPhone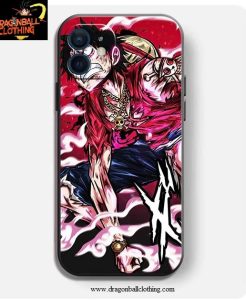 Introducing the Dragon Ball Z Case for All iPhone, a robust protective solution. It features precise openings for the screen, camera, flash, and buttons. You can easily purchase the best DBZ Phone Case for All iPhone on their website, Dragon Ball Z Merch, with a wide selection available at budget-friendly prices. Explore a fantastic range of DBZ Phone Cases for All iPhones and enjoy swift delivery. This is the ultimate Dragon Ball Z phone case, combining phone protection with your love for DBZ!
Vegeta Phone Case For iPhone
Dragon Ball Z, a beloved Japanese anime, resonates with fans globally. Among its iconic characters is Vegeta, the Saiyan Prince. Express your admiration for Vegeta with a Dragon Ball Z Phone Case, compatible with all iPhone models.
This DB phone case boasts a striking blue hue, featuring Vegeta's emblem on the back. Crafted from top-quality materials, it safeguards your iPhone from scratches, drops, and damage. Its slim design ensures your phone stays lightweight and portable.
Master Roshi Glass Case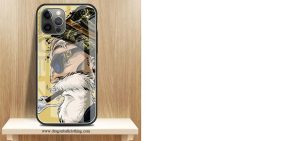 Introducing the Master Roshi Glass Case for Apple iPhone, the ideal accessory for anime fans and iPhone users. This case showcases a vibrant image of Master Roshi from the popular anime series Dragon Ball on the back.
Crafted from high-quality glass, the case combines style with durability. Reinforced edges with shock-absorbing TPU safeguard your phone from bumps and scratches. The glass material preserves the image of Master Roshi, ensuring long-lasting vibrancy.
With easy access to all ports, buttons, and wireless charging, this DBZ phone case offers convenience. The raised bezel enhances camera and screen protection against scratches and damage.
Dragon Ball Beerus Keychain
Introducing the Beerus Keychain – a stylish accessory to flaunt your series love. Easily attach it to keys, bags, or phone cases for a unique touch.
This Dragon Ball merchandise is an ideal gift for fans, new or seasoned. It arrives in sleek packaging, ready for gifting.
Grab your DBZ Beerus Keychain now and showcase your style while expressing your admiration for the God of Destruction.
Majin Buu Keychain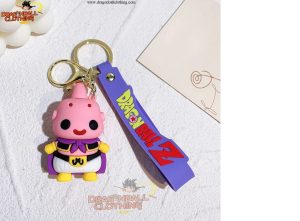 Discover the Dragon Ball Majin Buu keychain, featuring the iconic character known for his pink skin, playful demeanor, and unique powers.
This keychain typically features a miniature figurine or flat representation of Majin Buu, making it a versatile decorative accessory for keys, backpacks, and purses.
Majin Buu, a renowned character in Akira Toriyama's Dragon Ball series, is a formidable villain with shape-shifting, absorption, and energy manipulation abilities. His character evolves throughout the series, adding depth to his initially malevolent nature.
Trunks Keychain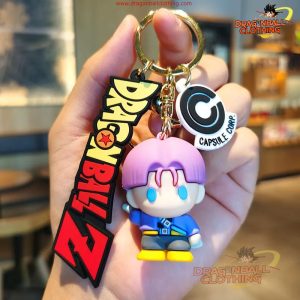 Embrace your inner Saiyan warrior with our Dragon Ball Z Trunks Keychain! This keychain is more than a practical accessory; it's a symbol of your unwavering love for Dragon Ball Z.
Our Trunks keychain is expertly crafted from durable materials, ensuring its longevity. Impeccable attention to detail makes it a collector's gem.
Featuring a miniature Trunks replica, this DBZ keychain perfectly captures his essence, from his purple hair to his Saiyan armor.
Not just for keys, it's a fantastic accessory for backpacks, purses, or a stylish car decoration. Carry a piece of the Dragon Ball Z world with you wherever you go!
Goku Blue Backpack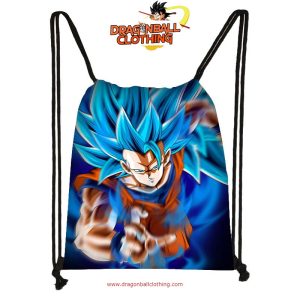 Meet the DBZ Goku Blue Backpack, a must-have for Dragon Ball Z fans! It's not just practical; it's a stylish statement.
Crafted with meticulous detail, this bookbag boasts Goku's Super Saiyan Blue form, radiating energy and determination. It's a visual representation of his strength and courage, inspiring your inner warrior as you carry it.
Gogeta Deep Blue Backpack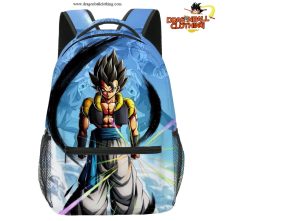 Experience the Dragon Ball Z Gogeta Deep Blue Backpack, a chic tribute to the beloved anime. It combines style and functionality.
This backpack, designed with care, offers ample storage, perfect for students, travelers, or fans of Dragon Ball Z.
The design showcases Gogeta, the proud Saiyan prince, in his iconic battle pose, making a striking statement.
Built with durable materials and comfortable, adjustable shoulder straps, this Gogeta bookbag withstands daily use with ease.